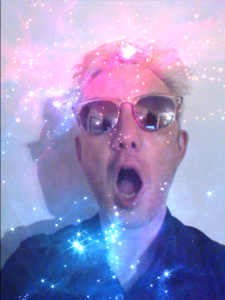 Do join me for a very loose music night…
https://facebook.com/events/s/very-loose-music-night/804322350367110
I have no idea exactly what it will be like but it will be fun.
You see Thursday is my 'main' music night. This is not always for constructive writing, arranging, recording, rehearsing or developing lyrics in any meaningful way. I often just play meandering instrumentals, or vexate long chains of budget studio equipment to make pleasing sounds.
As you might expect this year has taken most live performance out of the equation and I miss it.
So this time I'd quite like to have a very loose rehearsal/play with the added frisson of knowing some friends are there to keep me entertained along the way.
It won't be a 'show' in the usual sense because I won't be playing a slick, rehearsed set.
Maybe I'll make stuff up on the spot, or go through some backing tracks to see if I can still remember the lyrics… pub singer self-karaoke style . Or I may try playing half-forgotten songs on the piano… or (more dangerously) a guitar… all the while trying not to get distracted by whether the webcam is capturing a flattering angle… or whether anyone is watching or leaving comments…
…anyway if you're interested in seeing me disintegrate online you can meet me on War Against Sleep Facebook Livestream at 9pm on Thursday 12 November
https://facebook.com/waragainstsleepmusic/live/
RAAAAGGGHHH!!!